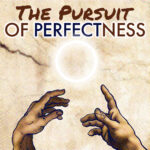 This week we talk to Ian Chillag, creator and host of the hilarious and beautiful podcast Everything is Alive. Ian talks with us about some of the defense mechanisms we use to protect ourselves and seeing the kindness behind harsh criticism (aka the vanity of niceness). He also gives us a peek into an audio project he's working on (a post-apocalyptic public radio pledge drive) and tells us his favorite kinds of podcasts to listen to and make. This was a fun one!
Listen and subscribe to Everything is Alive on the Radiotopia network.
You can find Ian on Instagram and Twitter @ianchillag.
Episode Guest