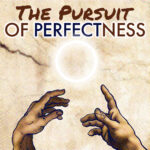 Folks, we're not going to lie to you — this week's guest is a GET. We welcome the wonderful Geri Cole to the PoP Pod studios! Geri is a four-time Emmy award winner (!!!), podcast host, and writer on the beloved children's series Sesame Street (um…ever heard of it??).
We talk about writing for Cookie Monster vs. writing for Big Bird, the Dos and Don'ts of collaborating with your partner (see: The Perfect Couple's Guide), and we land on the perfect definition of perfectionism.
You can hear Geri interviewing some of your favorite writers on OnWriting: A Podcast of the Writers Guild of America, East.
Episode Guest