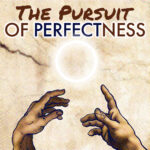 This week we talk to the wonderful Malcolm Pradia, M.S.W., L.I.C.S.W.
Malcolm is a licensed independent clinical social worker offering outpatient psychotherapy in Western Massachusetts. He also serves as an adjunct faculty member and clinical supervisor to graduate social work students. Malcolm's clinical practice and teaching focuses on the importance of connection and the healing power of relationships.
Malcolm provides us with some free therapy (score!), and helps us to name our behaviors without judging them. He also leads us through a discussion on embracing vulnerability in order to be our most authentic selves. Finally, he connects the systemic view of "perfectionism" to white supremacy, and how our rejection of this system can be an act of social justice.
You can find Malcolm on Instagram @pradia2040 and @haveyoutalkedtomalcolm.
Episode Guest