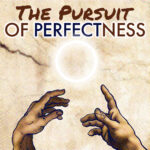 How do you spend your birthday?
Is it a day, a week, a month of celebrations? Do you have an annual tradition or ritual? Is it a time of somber reflection or a wild bacchanalia? Do you try to ignore it? We hear from listeners and share our own personal stories of perfect birthdays.
If you like the pod, tell your friends! Subscribe! Give us a review and rate us! We might just read your review on the air.
Episode Guests