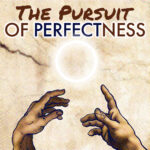 This week on the pod we've got legendary improv instructor and founder of the Magnet Theater Armando Diaz!
Armando talks to us about his improv journey from Chicago to New York, where he became the Johnny Appleseed of New York improv theaters—from UCB in its earliest days, to the PIT, and finally to founding the Magnet (where your intrepid hosts Ellen and Dennis trained and flourished)!
Sure, this is a must-listen for improv philosophy and improv history nerds, but we've also got a lot to chew on for everyone else—including ruminations on what it means to come into your own and become an adult. Folks, this is a good one. But don't take our word for it—listen now!
Episode Guest