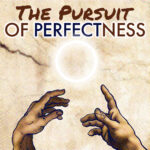 Do you consider yourself a failure whenever you order food delivery vs. cooking a meal? Oh, sorry, a projection right out of the gate!
What we mean to ask is, what is your relationship like with cooking? Do you enjoy it? Do you feel like an artist making a beautiful piece of work? Do you view it as a chore that you must do? What emotions come up for you? How does it connect to your identity and how you view yourself? Does perfectionism get in the way? This episode we go deep!
All that plus readers respond with their own experiences and advice about cooking.
Like the show? Tell your friends!
Episode Guests