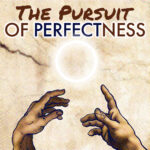 This week we welcome our BFF Jamie Rivera to the pod! Jamie's a performer and teacher at Magnet Theater, as well as an amateur toy photographer. What's amateur toy photography? Give this episode a listen and find out!
We discuss the challenge of embracing hobbies deemed "juvenile," the perfect way to receive a compliment, and learning to love the burn of Scotch (and the burn of making art)!
Check out Jamie's toy photography on Insta: @jamrivfigs, and his tweets @mr_jamriv. Interested in signing up for one of Jamie's improv classes? Or seeing him perform live? Check out magnettheater.com for both!
Episode Guest