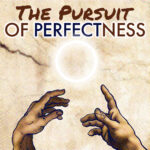 Folks, this week we present our lovely chat with the wonderful Adam Wade. Adam is a 20-time Moth Story Slam winner (18 StorySLAM victories and 2 GrandSLAM Championships). He has toured across North America with The Moth Main Stage, and his stories have appeared on The Moth Radio Hour and The Moth Podcast. He's also a Storytelling Instructor at the Magnet Theater.
We talk with Adam about the importance of making a connection with your audience–whether that's 100,000 people in an opera house or five friends at a party. We also discuss the efficacy of consistent meditation, learning to appreciate the people who love you, and the value of being yourself.
This is a great one. Tell your friends.
Episode Guest